… they are used to stealing candy from a baby!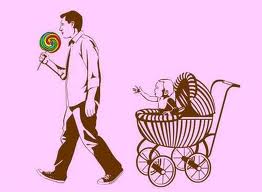 Security Alert: Calls announcing lottery/other prizes & demanding processing fees via TV recharge coupons/other modes are fraudulent. Please ignore such calls.
The above warning was issued recently by my mobile phone service provider. It came a few days after I received a couple of text messages related to winning a gigantic monetary prize in the UK similar to the ones described several months ago.
Given that the mobile service provider felt the need to send out a mass warning suggests that several people have already been duped into parting with financial resources (err … "TV recharge coupons" … wow .. I think!?), and have complained bitterly to the powers that be.
If people, especially those in India, have been duped it is a cause for concern since the level of social engineering involved in these fraudulent campaigns is far from sophisticated. As mentioned in the previous blog, the reference to all things British in a message sent to an Indian mobile ought to raise more than a few eyebrows, rather than raise funds for the bad guys.
As the mobile service provider suggests, these types of messages purporting to provide prize money without any effort on your part, ought to be treated with the scorn they deserve, and simply ignored. Please remember, if something sounds too good to be true, it usually is.
Image courtesy of anthonyluis.hasaportfolio.com
Samir Mody
Senior Manager, K7TCL