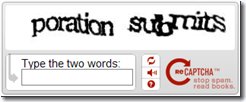 Over the years, online users have had to identify obscure images, typically worn-out text from old newspapers or street addresses, and type the contents into a box to prove their humanness. CAPTCHA (an acronym for "Completely Automated Public Turing test to tell Computers and Humans Apart"), as this process is called, helped prevent robots gain illegal access to websites, in order to propagate spam (unsolicited messages), for example.
However, these days advanced Artificial Intelligence technology with image recognition can solve CAPTCHA puzzles with astonishing accuracy, a whopping 99.8% according to Google. In an attempt to beat these more advanced bots, Google has recently launched a new API (Application Program Interface) called CAPTCHA reCAPTCHA.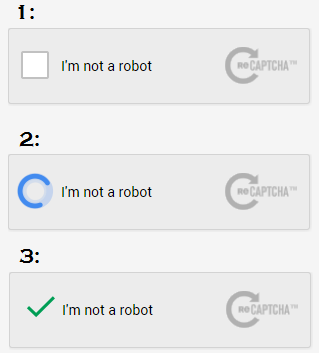 With CAPTCHA reCAPTCHA , users are now directly asked to check a box as shown above. If this step is still insufficient to confirm the user's humanness, a CAPTCHA is thrown. This CAPTCHA asks the users to match a given image with a set of images, usually animals or birds. Though this approach appears simple, Google claims that advanced risk analysis runs on the backend which monitors the user's interaction with the CAPTCHA till the very end. This is a welcome change, especially for mobile users who face mild inconvenience in resolving the distorted images.
We hope CAPTCHA reCAPTCHA will be more effective in the fight against the bots created by cyber criminals.
Images courtesy of:

xpda.com
imgur.com
Archana, Content Writer
If you wish to subscribe to our blog, please add the URL provided below to your blog reader:
https://labs.k7computing.com/feed/