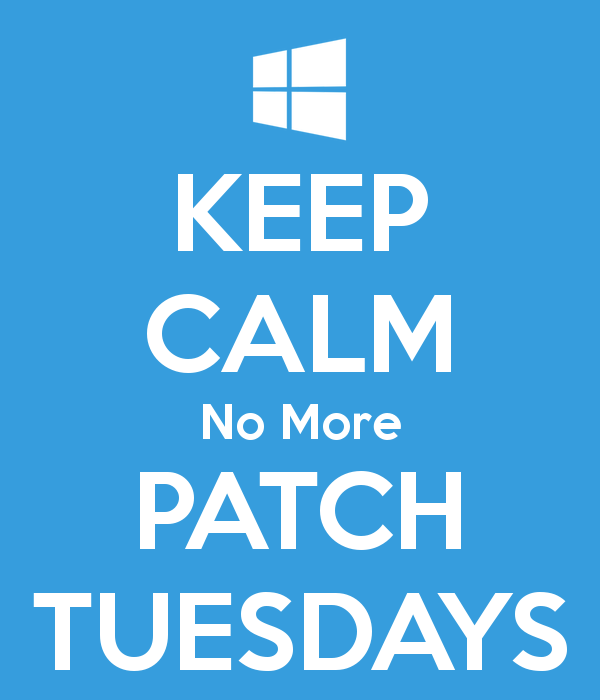 Microsoft is set to do away with its cycle of serving up security updates, released on the second Tuesday of every month. This is (un)officially known as 'Patch Tuesday' in tech circles.
In an earlier blog post, we had mentioned that Microsoft is doing all it can to beef up on their security front. Along the same lines, this is also a move to ensure that any security update, critical or not, will reach a Windows 10 user immediately and will no longer have to wait for a month.
Yes, updates will be rolled out 24/7 year round for all devices that run Windows 10, thereby potentially reducing the time taken to address a security issue once it is found. These releases are not restricted to security updates alone, but any software enhancements would also follow the same pattern.  A round-the-clock approach updating the OS infrastructure could also improve the quality of the updates; in the past there have been issues with unstable patches.
While the month-on-month cycle is going to remain for Business and Professional users, Microsoft has reworked this under the title Windows Update for Business. This would provide features to prioritize patching based on chosen devices, to specify timeframes during which updates should occur, and peer-to-peer delivery of the updates for bandwidth conservation in an environment of a large number of computers.
This expedited update schedule is primarily aimed at securing devices ASAP once a security lapse has been identified and fixed.  Though Microsoft claims that users will be provided free lifetime upgrades, the timeframe might in fact be tied down to the type of device that the OS is running on and the device's supported lifetime.
Perhaps Microsoft is taking the timely patching of security lapses to an even higher level since many supposedly dead and dried malware (Conficker, etc.) that aren't supposed to be spreading are still doing the rounds just because a patch hasn't been applied. It is imperative that we as users take security, at least as seriously as Microsoft appears to be doing.
Image courtesy of:
keepcalm-o-matic.co.uk
Kaarthik R.M
K7TCL
If you wish to subscribe to our blog, please add the URL provided below to your blog reader: https://labs.k7computing.com/feed