This blog intends to inform the general public about some of the potential challenges posed to the security industry allegedly by international intelligence and law enforcement agencies.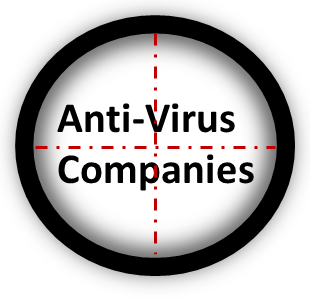 A couple of years ago in an article for Virus Bulletin magazine, in response to insinuations pertaining to a tacit collusion between some members of the security industry and intelligence/law enforcement agencies, I had suggested that these agencies do not require the collaboration of Anti-Virus companies to conduct their spying activities:
"Let us not be naïve…. Should these agencies wish to snoop, they don't require the cooperation of AV vendors."
Recent revelations bear witness to the above statement. It is apparent that international intelligence agencies, through their codenamed "Project CAMBERDADA", have been investing effort in their attempts to compromise several well-known Anti-Virus products, our very own K7 Computing's products included, in order to circumvent detection and blocking of their spying activities.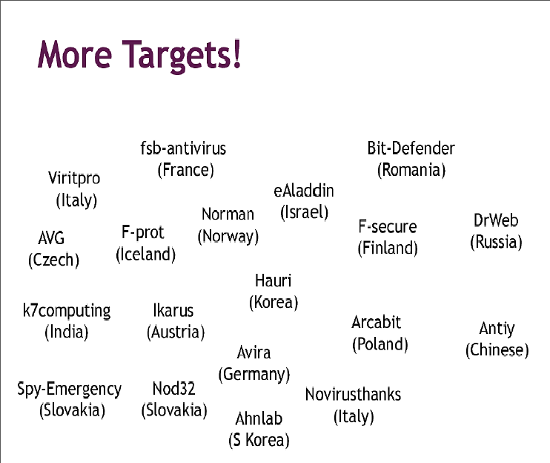 Above image courtesy of Project CAMBERDADA presentation
In addition to reverse-engineering Anti-Virus products, there have even been allegations of infiltration within Anti-Virus companies' internal networks to siphon out sensitive data.
We stand shoulder-to-shoulder with our colleagues in security companies all over the world in our pledge to protect users in any event against formidable opposition and an increasingly complex threat potential.
Samir Mody
Senior Manager, K7TCL
If you wish to subscribe to our blog, please add the URL provided below to your blog reader: https://labs.k7computing.com/feed